Only a woman can understand the hardships of going through the symptoms of PMS. There are times when these symptoms just make our day to day lives like hell and during these times, we try absolutely anything to get relief from these debilitating symptoms. For many, these symptoms are not more than just a minor annoyance but for some PMS symptoms become a life-wrecking thing making their day to day lives severely.
If you are one of these women and have tried every remedy to get relief from it but with no positive result then you are in the right article. Today we will let you know how CBD, the much-known cannabinoid for its amazing healing properties can be used effectively to help with PMS symptoms.
What Is Premenstrual Syndrome?
According to PubMed Health, PMS "is a set of physical and psychological symptoms that start anywhere from a few days to two weeks before a woman gets her monthly period."
PMS is experienced by 75 % of women each month. This condition comes with a variety of symptoms that women face before their periods start. These symptoms gradually reduce as the period ends.
How Will I Know If I Have PMS?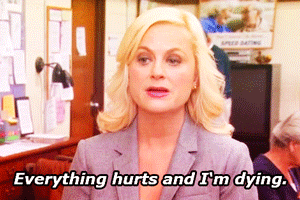 There are a number of symptoms that women face during this period. These symptoms usually vary from woman to woman and in severity as well. If you get one or more of the following symptoms, you have PMS.
Abdominal bloating
Mood Swings
Irritability
Abdominal cramps
Skin related issues such as breakouts
Headaches
Changes in Bowel
Sleep Problems
Back pain and body ache
Severe PMS symptoms can severely affect your everyday life.
What Causes PMS?
The causes of PMS are not clear. Doctors believe that hormonal fluctuations during a woman's menstrual cycle plays an important role in PMS.
Other than this, fluctuations in the serotonin receptors which is a brain chemical plays an important role in mood changes could trigger PMS symptoms. It can contribute to symptoms such as fatigue, premenstrual depression, sleep problems and food cravings.
Can I Use CBD For PMS?
The answer to this question is Yes, you can use CBD for relieving PMS symptoms. CBD is a natural cannabinoid extracted from the cannabis-based hemp plant and has been studied to treat a plethora of health issues. The best part about this cannabinoid is it is non-psychoactive in nature thus will not induce any high.
CBD when enters in our body interacts with the cannabinoid receptors present in the Endocannabinoid System of our body and provides a natural relief in many health issues such as pain, inflammation, anxiety, depression, appetite loss and more.
How Can CBD Be Beneficial For My PMS?
There are many ways CBD can tackle PMS symptoms. Some of the benefits of CBD For PMS include:
1. Relieves Pain
The most noteworthy property of CBD is its pain-relieving property which makes it an effective supplement in relieving acute and chronic pain. There have been studies showing the potential of CBD in managing difficult to treat pain. Thus CBD oil can be effectively used to reduce the pain associated with PMS. These include symptoms like headaches, muscle and joint aches and pain in the lower back.
2. CBD Makes You Calm
Irritation, mood changes, lack of focus, anxiety and depression are some problematic symptoms of PMS. Due to hormonal imbalance in our body during our periods we face these symptoms. If you also suffer from mood swings and irritation before your periods, you can try CBD oil for relieving these symptoms. CBD helps in providing overall relaxation and calming down your mood. CBD, when consumed, is said to trigger the serotonin receptors present in our brain. These serotonin receptors help in relieving depression, anxiety and mood issues.
Furthermore, a review published in the medical Journal Neurotherapeutics stated that CBD can also be considered as a potential remedy in the treatment of anxiety disorders.
3. CBD Tackles Sleep Issues
The discomfort and pain during PMS make it difficult for women to get a good night's sleep. This, in turn, makes their days more annoying and tiring. CBD being a potent sleep inducer helps in relieving such discomfort and induce a relaxed sleep during the night. In a study done in 2013, an acute administration of CBD increased total sleep time, in addition to increasing sleep latency in the light period of the day of administration in rats.
4. CBD Eases Your Stomach
Nausea, Vomiting and bloating are few other symptoms of PMS. These symptoms create an adverse impact on our lives. Adding CBD oil to your daily routine can help in easing your nausea and lowering the occurrence of these symptoms according to a study done in 2011. Source
This could be very helpful for women who feel nausea and bloating before their menstrual cycles start.
5. Relieves Skin Problems
Skin breakouts such as acne, dry and chapped lips are other common symptoms that women face during their premenstrual period. Topical application of CBD on the skin can be really beneficial in fighting such skin issues. A study published in 2014, stated that CBD exerts sebostatic and anti-inflammatory effects on human sebocytes which is helpful in preventing or reducing acne growth. Applying CBD oil balms and skin creams directly on the affected area can help in reducing such skin breakouts as well as giving your skin a hydrating feel.
CBD, A Natural Remedy For PMS
Thus, we can conclude that CBD can be a potent remedy to alleviate PMS symptoms and help you lead a happy and irritation free life. CBD can effectively tackle all the symptoms of PMS and come out as a natural remedy for PMS. You can take CBD oil directly, apply it on your skin, vape it via CBD vape pens, add it to your food items or ingest it in the form of CBD capsules and gummies. All these ways will work in order to provide relaxation during and before your menstrual cycles.
You can start with low dosages at first and then increase as per the desired result. Make sure to consult your doctor before starting with CBD for PMS.